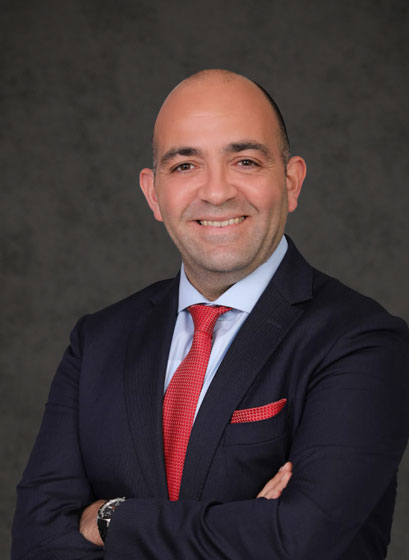 Faris Satli
Faris Satli was appointed as Group Director of Business Development and Asset Management for Ishraq hospitality Dubai-Part of M&O Al Mulla Group of companies in Jan 2022.
In his current role, he leads the expansion of Ishraq Hospitality across MENA region.
Faris Satli brings over 20 years of diversified work experience, held different senior roles among top international firms (Barclays, HSBC, SC, and BlueBay Hotels and resorts) covering Wealth Management sales and advisory, Asset Management, and Hotels Business development.
He is a certified investment advisor from CISI Institute-London with a bachelor's degree in Business Management from AAST- Alexandria-Egypt.
Faris is a detail-oriented person with a strong vision, and on the personal level he is a passionate runner and an expert chess player.