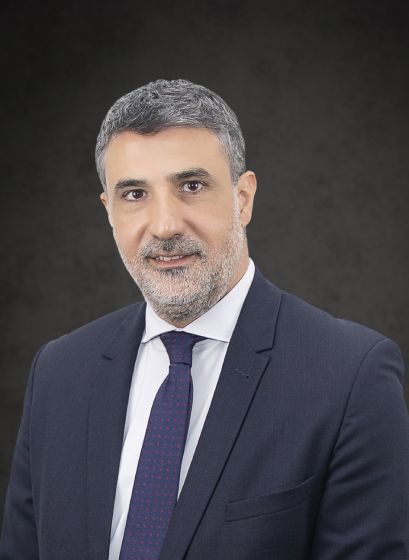 Shadi Karameh
Shadi Karameh was appointed as Director of Business Development – Hotel Assets, For Ishraq Hospitality, a renowned division of Mohamed and Obaid Almulla, effective December 2022
Shadi brings more than 25 years of experience in the hospitality industry, spanning operations management, sales and marketing, and business development. Shadi holds a bachelor's degree in Marketing & Hotel Management, which laid the foundation for his successful career in the hospitality sector. Prior to joining Ishraq Hospitality, he has held several key positions at prestigious organizations. Most recently, Shadi served as Regional Commercial and Development Director at BlueBay Hotels and Resorts in Dubai, where he managed sales, marketing, and business portfolio development across the Middle East and North Africa (MENA) region.
Before his tenure at BlueBay, Shadi worked as Director of Sales & Marketing for Millennium Hotels & Resorts in Dubai, contributing significantly to the growth and success of the brand. Additionally, he has held similar roles at Raffles Hotel in Seychelles, JA Hotels & Resorts, and Le Meridien Hotels, where he honed his skills in sales, marketing, and business development.
With a wealth of experience and a deep understanding of the hospitality industry, Shadi is poised to drive growth to the company as it continues to expand its portfolio and strengthen its presence in the market.