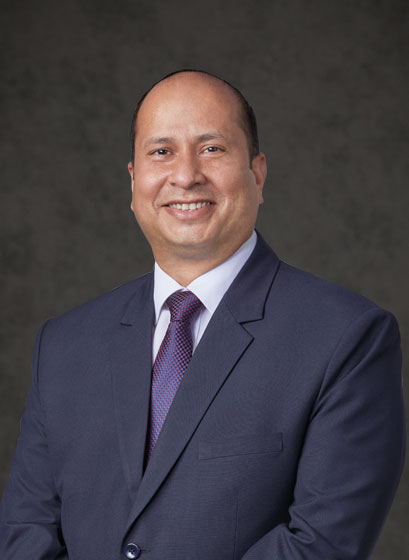 Manoj Vardhan
Manoj Vardhan was appointed Director of Engineering for Ishraq Hospitality Dubai – part of Mohamed and Obaid Al Mulla Group of Companies in November 2018.
In his current role, he oversees the Engineering Projects and Operation for 7 owned properties under IHG and Wyndham franchises. He is responsible for Engineering Operation, Projects, and MEP refurbishments.
Manoj brings with him over 18 years of Engineering experience, working with leading hotel groups in India and UAE. He joined Ishraq after a 11-year tenor from Hyatt Hotels Corporation as Director of Engineering. Before that he held a 06-year tenor from Oberoi and Taj Hotels, where he held the role of Engineering Manager. Prior to this, he gained valuable experience in Plant & Equipment maintenance, working for 2 years with telecom industries as Maintenance Engineer. During last 16 years' experience in Hospitality, he oversees the operation of Large Hotels, resorts, malls, and commercial Building along with Projects, renovations, and Pre-opening of hotels with compliance to POMEC operations as per Brand standards and Local Authorities guidelines.
He is creative in implementing modifications in systems for capitalizing on Energy Conservation and resources optimization to support sustainability programmes and financial goals set by Organization.
His commended leadership skills and an impressive performance record, combined with a thorough understanding of the Project, Engineering Operation and industry norms in Hospitality is contributory for driving the Group's ambitious financial growth and expansion plans.
An Indian national, Manoj is fluent in English and Hindi and holds Graduation in Engineering with experience in project management & MEP refurbishment.