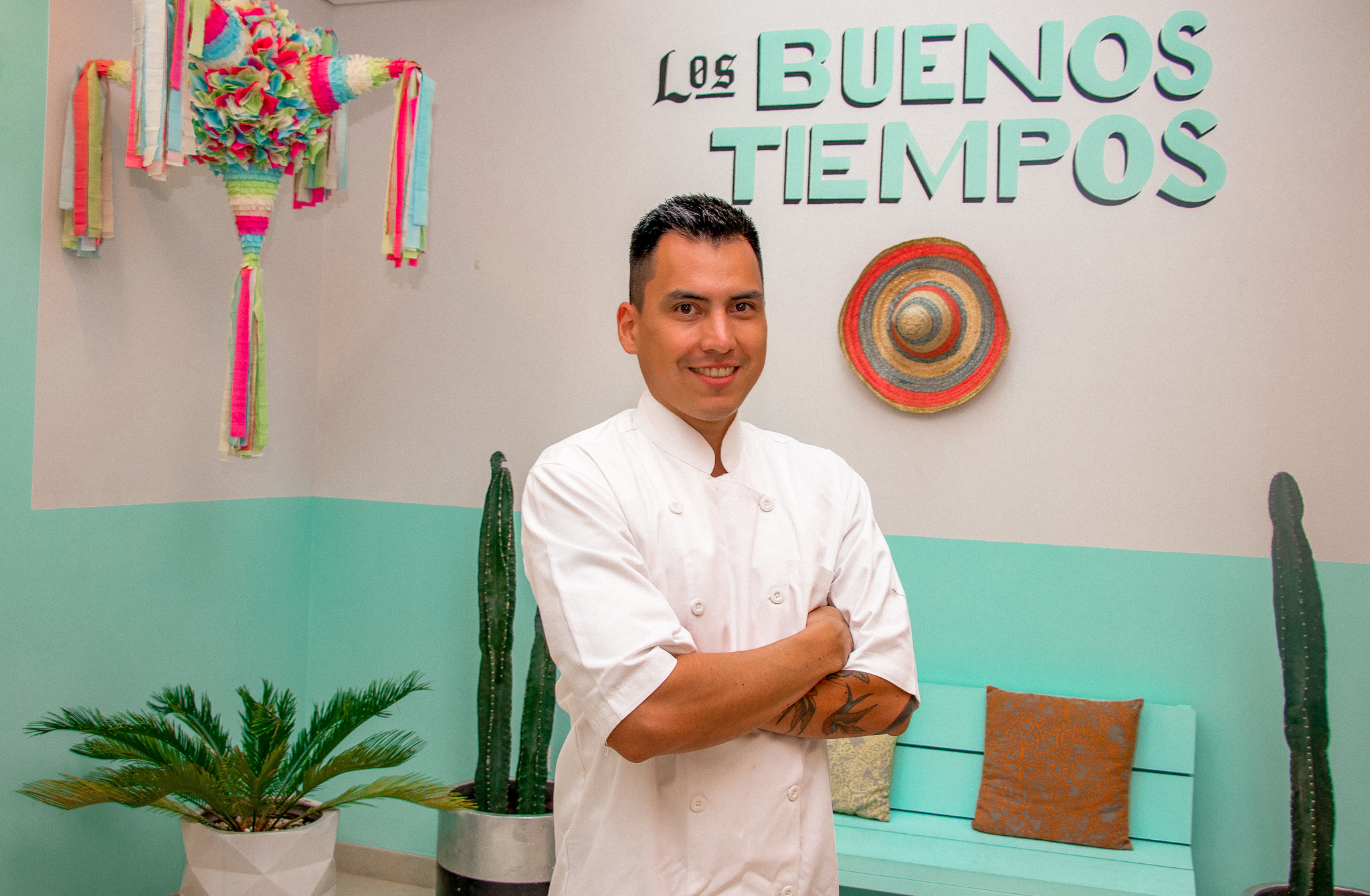 Muchachas, Mexican Cantina announces new Chef Alejandro
The instagrammable Mexican restaurant appoints new chef in time of festive season
18th November 2021- Muchachas, Mexican Cantina is proud to welcome Chef Alejandro, originally from Mexico, he is a passionate, creative, and talented chef with over 10 years of culinary experience. While Alejandro expertise lies in Mexican cuisine, he has also expanded his knowledge with other cooking techniques and flavors especially Mediterranean ones.
Born in Puebla, Mexico, Alejandro was surrounded by the many culinary gems of Mexican culture while growing up, which naturally ignited his passion for cooking from a very young age. Working in Mexico, Miami and eventually in Dubai Alejandro picked up new cooking skills and tricks and brought his knowledge to various specialty hotspots where he worked prior to joining Muchachas.
By joining Muchachas Mexican Cantina, Chef Alejandro will bring new Mexican flavors to the menu, using his years of experience and will cater to wider audience by making delicious comfort Mexican dishes. All in time for the upcoming festive season where we will be offering group festive fiestas starting from AED 159 minimum of 10 guests, special Christmas Eve set menu food only dinner and Christmas brunch with Latin single starting at AED 179.
For bookings or more information on Muchachas, visit www.muchachasdubai.com
ABOUT MUCHACHAS, MEXICAN CANTINA
Muchachas is a stylish, relaxed hidden gem in Dubai. This casual Mexican Cantina is offering a fun decor, great music and a one of a kind traditional Mexican dishes with a modern touch. A place for amigos to catch up and celebrate special occasions with friends and loved ones.
With our very own Mexican Chef, Chef Alejandro, you will find a vibrant food and drinks menu, where some pre-hispanic techniques and traditional ingredients will be prepared out of the ordinary, including the best churros in Dubai!
Among our curated cocktails are must-try Margaritas, including the Spiciest Margarita in Dubai prepared with an infused Habanero Tequila. Do you dare to try it?
Bringing the flavor of Mexico to Dubai is so much more than just serving tacos! To us it's about recreating an energy fueled by color and festivity, and creating an instagrammable experience that is fun, easy and memorable.