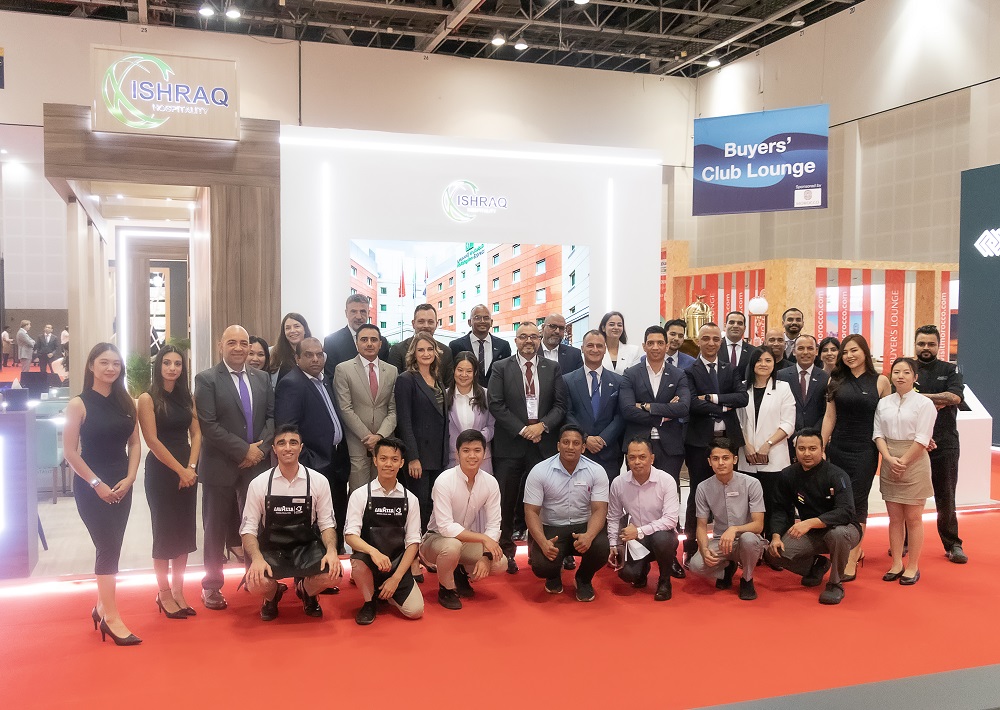 Ishraq Hospitality Raises the Bar with New Sustainability Agenda, Innovative Technology Investments, and Strategic Partnerships.
Ishraq Hospitality is All Set to Participate at ATM 2023
Dubai, UAE – XX May 2023: In a bid to reduce its environmental footprint and foster social responsibility, Ishraq Hospitality, the asset management and hospitality division of Mohamed & Obaid Almulla Group, is proud to participate at ATM and announce the launch of its ESG committee and ambitious goals for 2023.
Ishraq Hospitality's ESG committee has set the following goals for 2023: a 50% reduction in paper, a 60% reduction in single-use plastics, a reduction of 2% on food waste compared to 2022,a 1.5% reduction in CO2 emissions compared to 2022, 19,000 hours of collective volunteering and lastly a commitment to plant 5,000 trees by end of 2023.
Ishraq Hospitality is committed to sustainability not only in its operations but also in its technology investments. As part of this commitment, the brand's Holiday Inn Express hotels in Dubai and Crowne Plaza Dubai Jumeirah is a pilot hotel for IHG's cloud based WIFI program Aruba Central, which not only enhances the guest experience but also contributes to Ishraq Hospitality's overall sustainability goals. Aruba is the global leader in secure, intelligent edge-to-cloud networking solutions, and they partner with hospitality organizations to enable frictionless and highly engaged guest, staff, and workplace experiences that will drive recovery, loyalty, and revenue.
In addition to its sustainability and technology commitments, Ishraq Hospitality is also focused on its development plans. The brand has signed xxx management agreement this year in Egypt and Oman, Georgia, Saudi Arabia (MDA), Ajman and Pakistan. This agreement represents significant opportunities for Ishraq Hospitality to expand its footprint and contribute to the local economies.
Furthermore, Ishraq Hospitality will be awarding its twenty top producers with an eco-friendly award during the Arabian Travel Market 2023. This award recognizes the top producers for their outstanding contributions to the brand while promoting sustainability.
Richard Haddad, new CEO at Ishraq Hospitality said "We are excited to recognize our top producers for their outstanding contributions to Ishraq Hospitality. "We believe that it is important to recognize our team members and partners for their hard work and dedication. We are also proud to promote sustainability through our awards program and look forward to continuing to do our part to protect our planet."
"Ishraq Hospitality's commitment to sustainability, technology, and development reflects its dedication to operating its business in a sustainable and responsible manner. We are proud to launch our new ESG committee and set ambitious goals for 2023", he further commented.