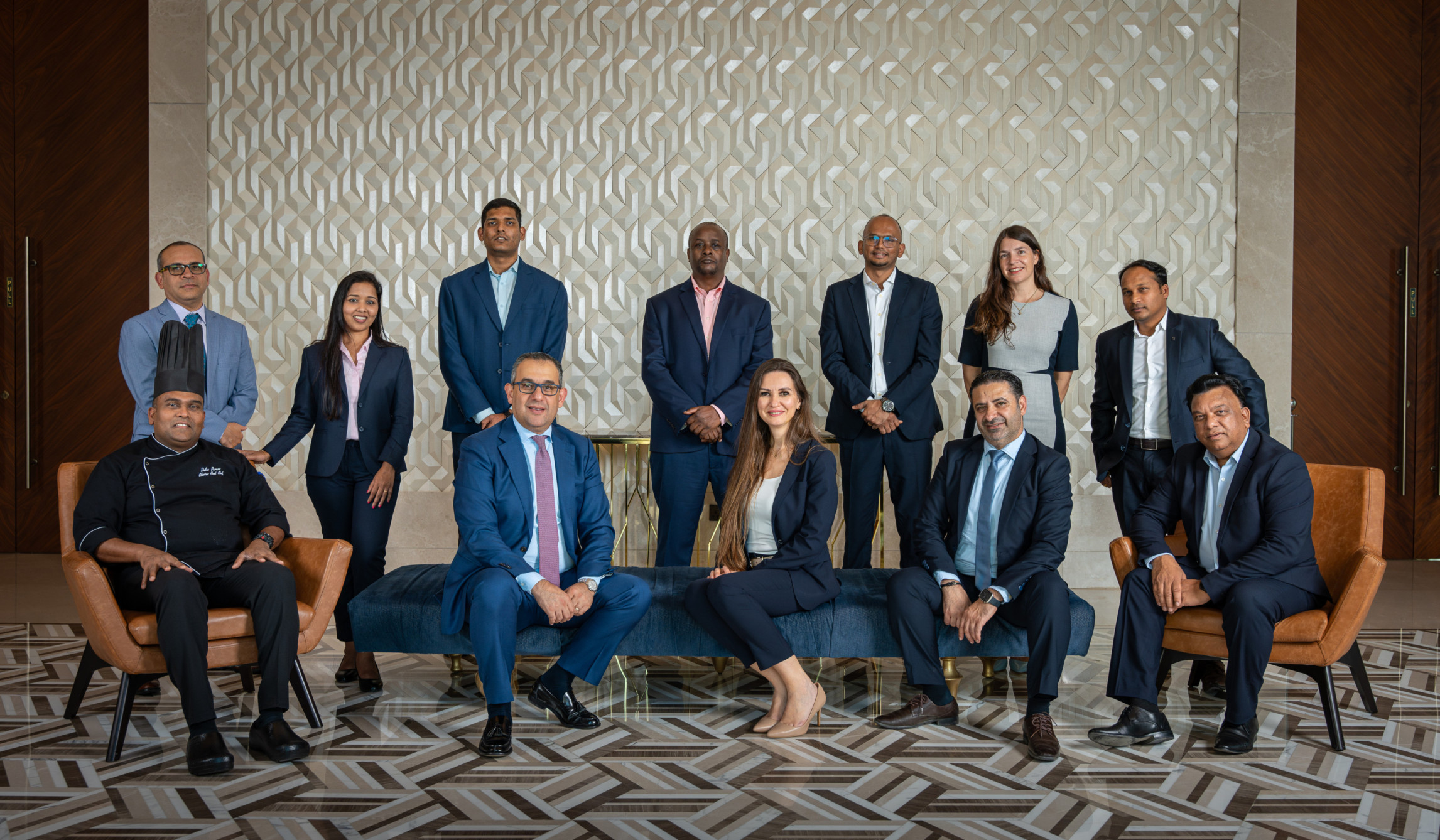 HOLIDAY INN DUBAI AL-MAKTOUM AIRPORT LEADS THE WAY IN SUSTAINABILITY
Key milestones have been achieved through the preservation of energy, water and usage of valuable resources
Press release – Dubai, UAE – 06th November 2023: Ishraq Hospitality celebrates a pivotal year of commitment to sustainability at the Holiday Inn Dubai Al-Maktoum Airport. This remarkable dedication not only underscores the hotel's strong environmental responsibility but has also earned it the impressive Best Airport Hotel Award at the 2023 World Travel Awards.
In perfect harmony with the United Arab Emirates' 2023 vision for sustainability, the hotel has initiated an array of impactful programmes. These include engaging with long-term guests to cultivate a flourishing garden of diverse plants and vegetables in the hotel's backyard. Alongside these endeavours, the implementation of energy-saving measures and highly efficient food waste management systems serves to fortify the hotel's role as an industry leader in making a positive impact on both the environment and the local community.
Moreover, the hotel's commitment to its ESG set goals extends to volunteering and training efforts, amassing over 1,400 hours of volunteer work. The entire team has undergone comprehensive training in food waste management, aligning with the company's overarching goals. The hotel remains actively engaged in a series of monthly activities, encompassing beach clean-ups, desert conservation efforts, food and water distribution to community areas and campaigns supporting the UAE Food Bank.
Sylvia Matei, Cluster Hotel Manager of Holiday Inn Dubai & Staybridge Suites Dubai Al-Maktoum said: "Our commitment goes beyond mission status, it's a promise to our planet and the generations to come. Through our dedicated focus on sustainable solutions, including our green procurement system and waste management strategies, we've achieved incredible outcomes, including a substantial 30-point surge in the Green Procurement Index and an staggering 40% reduction in overall waste. Beyond the numbers, it's the sense of community and our collective responsibility that truly inspires. Our involvement in environmental clean-up initiatives and charitable activities has also extended our connections within the community."
Holiday Inn Dubai Al-Maktoum Airport has conserved an impressive 200,000 KWH of energy and preserved approximately one million gallons of water. The hotel's unwavering commitment to recycling, particularly paper and cardboard, has resulted in the safeguarding of 29 trees and 280 gallons of oil, as certified by Union Paper Mills.
Ishraq Hospitality is full of optimism for the future, with the Holiday Inn Dubai Al-Maktoum Airport exemplifying how hotels can transition towards a sustainable future without compromising on guest experiences. As the UAE prepares for COP28 in December, the Holiday Inn Dubai Al-Maktoum Airport emerges as a key destination for those who value sustainability without sacrificing comfort.